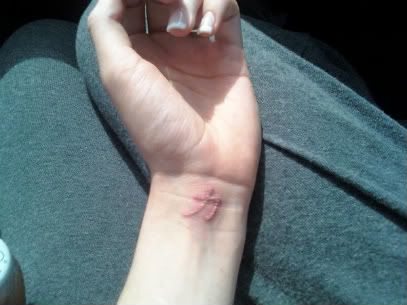 Hello! I'm a new member, but feel sure I'll be posting. I suffer from GAD and ADHD. My GAD is most likely caused by a traumatic childhood raising my brother and caring for my agoraphobic schizophrenic mother, who also happens to be an active epileptic. My younger brother, who will be 19 on September 11, is a borderline personality. I figured you guys would appreciate this. So in the spirit of tattoos my brother finally decided on the back piece he's been pondering. My brother has borderline personality disorder, and so he designed his tattoo, in his head, as an illustration of the disorder; of his personality. The dragon is fierce and aggressive. The dragon spews fire, which turn to petals, which morph into butterflies, which fly off of his back. He had the picture in his head - but is no artist. He spent a week designing it with our tattoo artist. Here is the process. It took 5 hours total, and was done in one sitting.

Under cut are pics of his tattoo, and a pic of my new tattoo - Japanese kanji: "strength" - on the same arm as my self-inflicted scars from when I was 16. On the same hand as my wedding ring. Done in white and outlined in light pink - a constantly healing scar, as strength is a process. Strength prevails.


My tattoo (my self-injury scars also slightly apparent in this pic)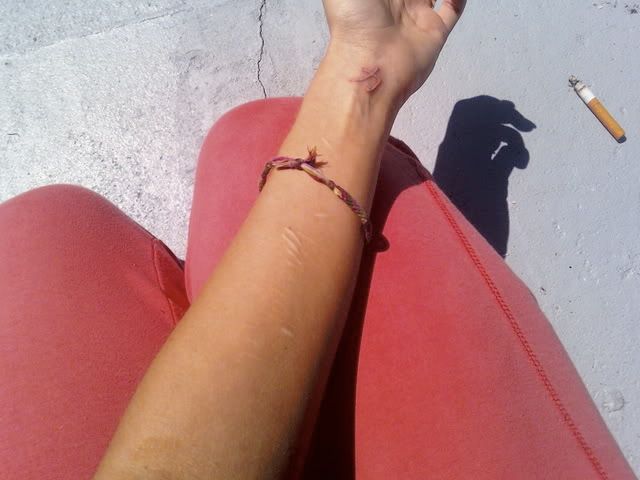 ____________________________________________

And now for the process of my brother's tattoo rendition/illustration of his borderline personality

So this was the initial drawing, which was changed up a few times: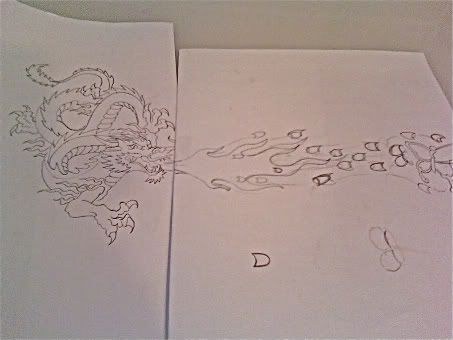 And then we documented by step with my camera phone. I need to get some ACTUAL pics with a REAL camera!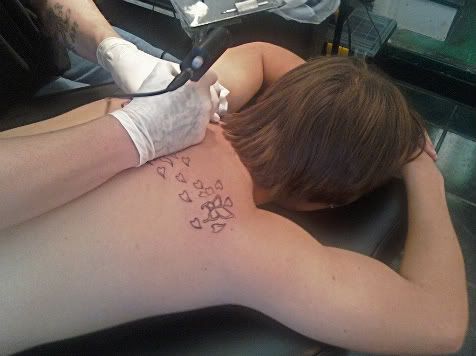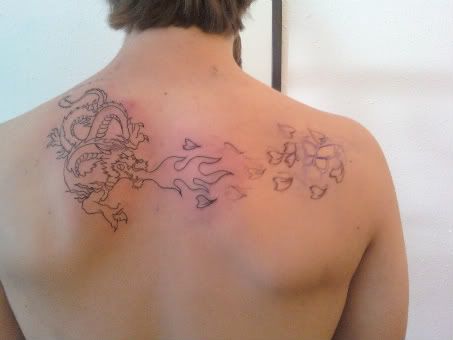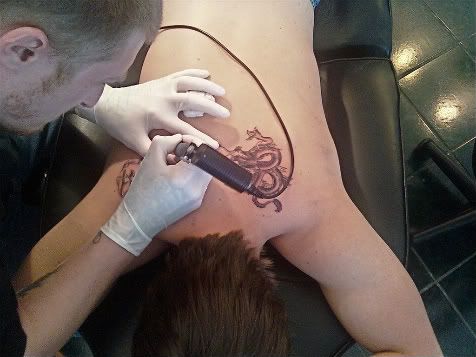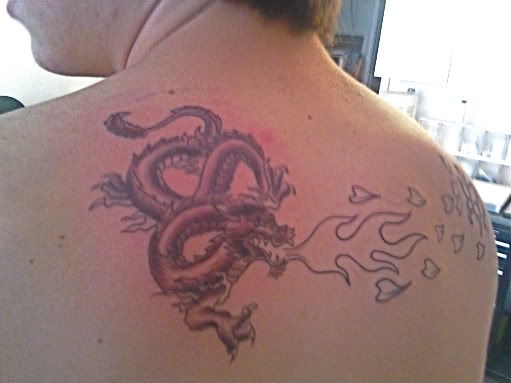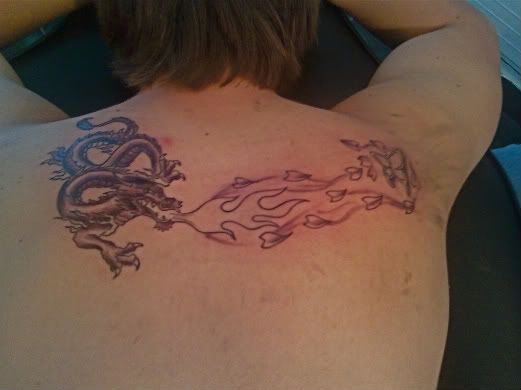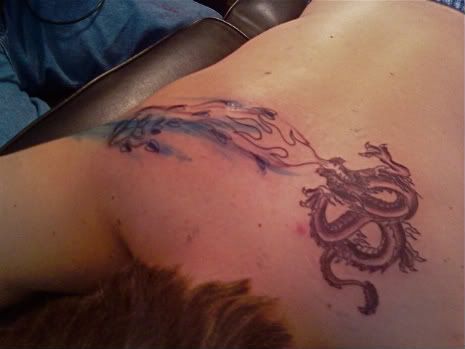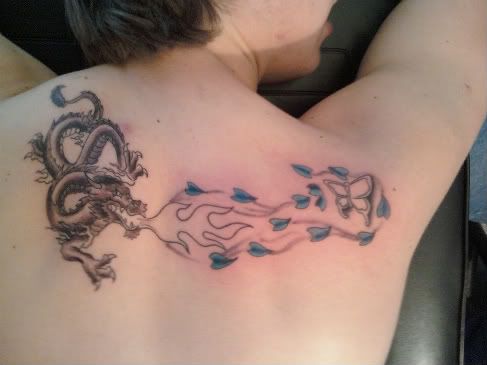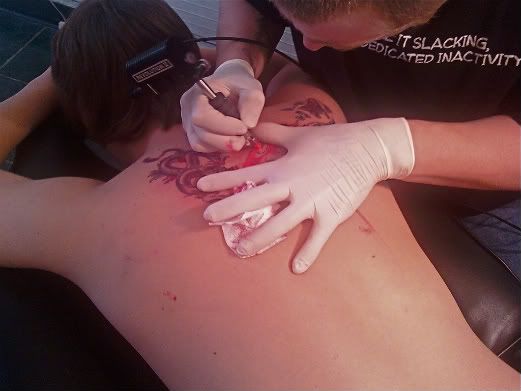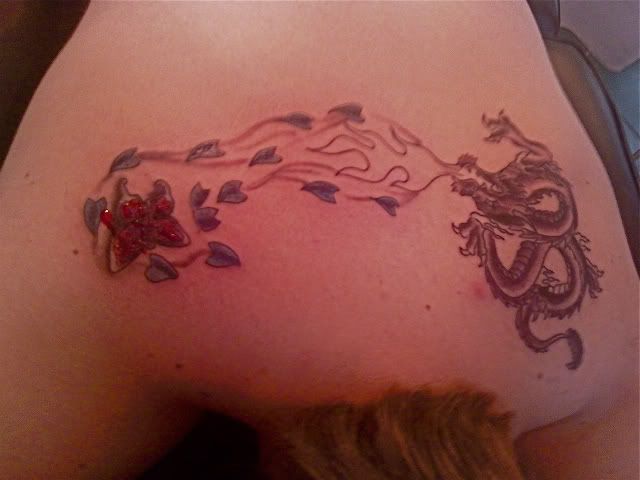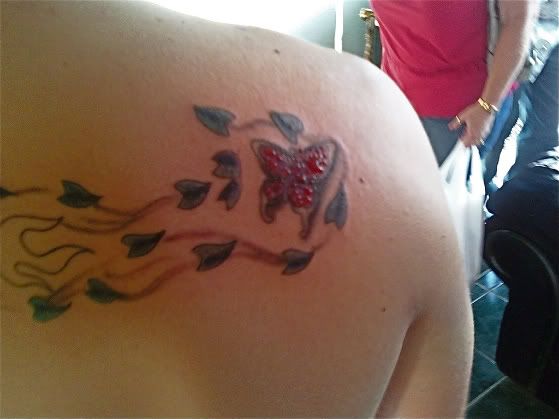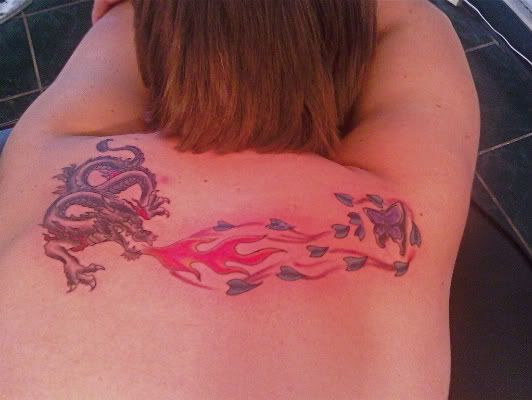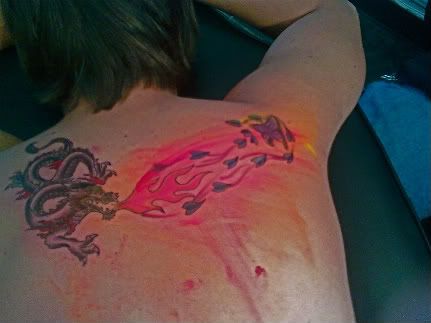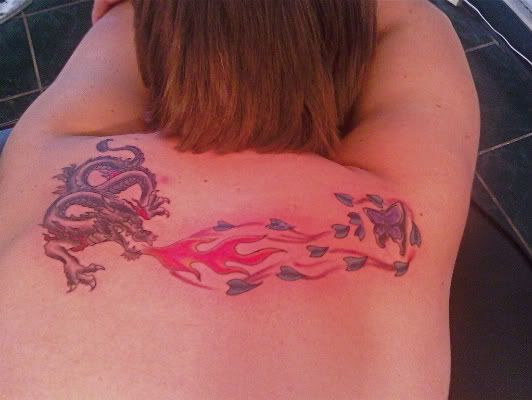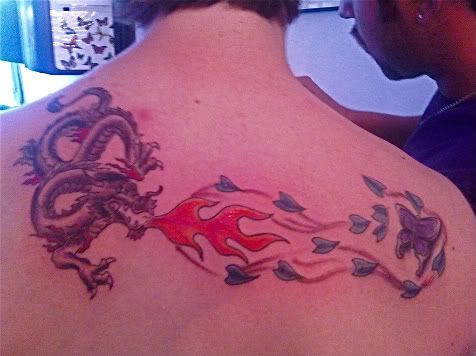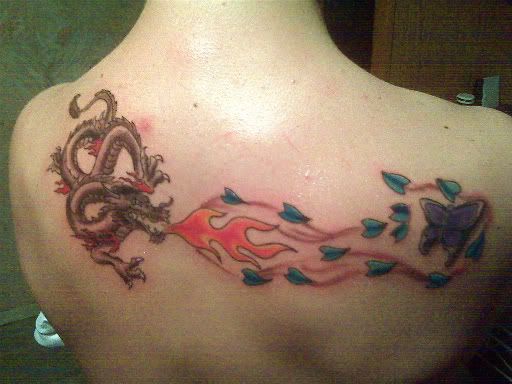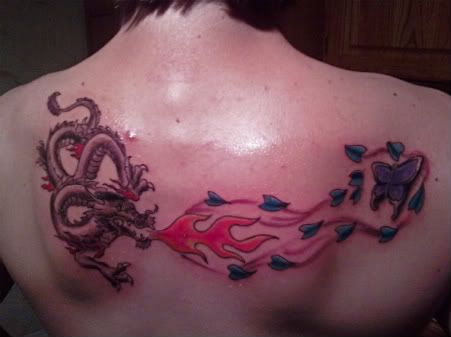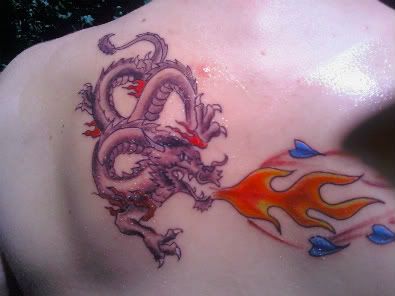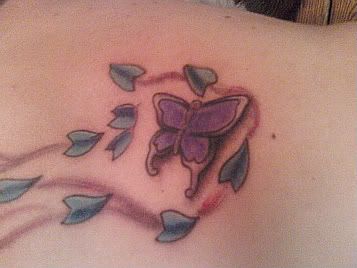 Actual camera photos: